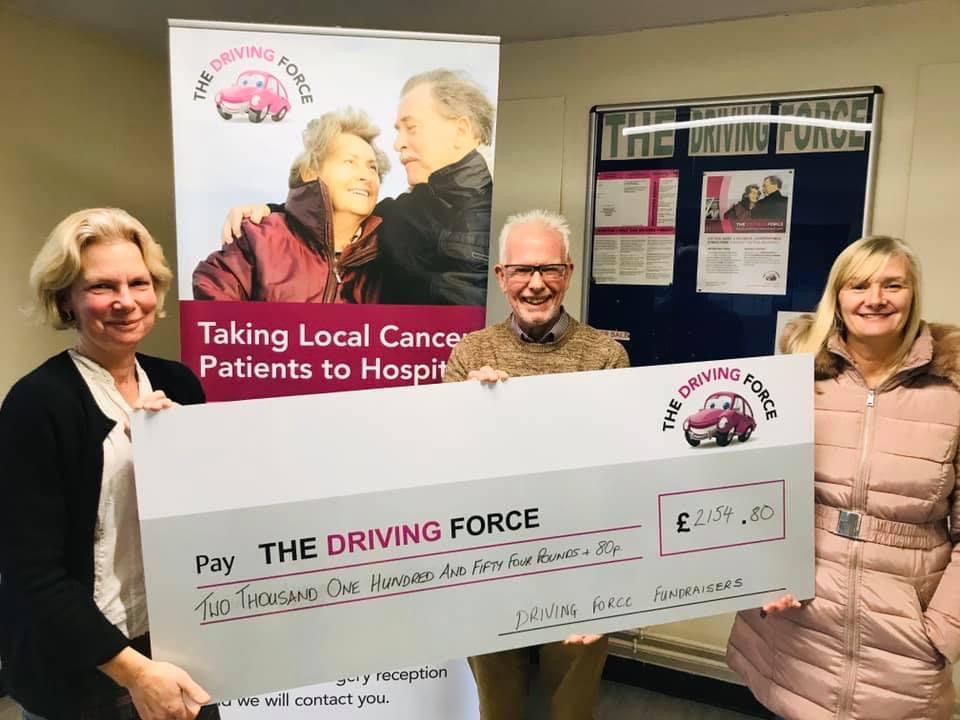 Our fundraisers are very important to us. They meet at each other's houses and organise regular fundraising events, these raise the money we need to pay for petrol etc. so we can provide our service free of charge.
Events are also very important for letting people know about our service. We have had quiz nights, race nights, coffee mornings, a bingo night and more. As with all our volunteers you can give as much time as you wish to help.
Tell as many people as possible about us-the more people who know about us - the more local people with cancer we can help.
There are fabric recycling bins in the car parks at Bonnybridge Health Centre and Carronbank Health Centre. They take all forms of fabric, bags, belts and shoes. Please place all donations in tied plastic bags. The Driving Force is paid per kilo for all clothes placed in this bin, so please use it and tell your friends.
If you are on Facebook look for our page The Driving Force. Please 'like' the page and you will be kept up to date with events and information. Please let all your friends know about our page and ask them to 'like' us too.
If you do internet shopping go to www.easyfundraising.org.uk and register as a supporter of The Driving Force. Every time you shop at one of the many retailers on their site we will get a donation at no extra cost to you. Signing up to their' Find and Remind' service makes it even easier.